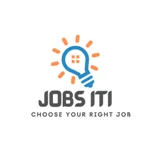 Welcome to The Jobs ITI . Dear Jobs ITI User Please type .com after  domain name Like jobsiti.com because many website similar to jobsiti.com this website not have any other domain.
Jobs ITI .com is a platform here we published the latest jobs recruitments and notification of ITI Jobs, 10th, and 12th pass candidates, at one place we make easy to finding job for candidates because we finding job for them. Candidates get all information related to jobs at one place on Jobsiti. Here we also publish gulf jobs recruitment vacancy for candidates and information related to that jobs.
ITI full form is Industrial Training Institute, majority of Indian have ITI degree and it play very important role in learning skills and getting jobs its also known as vocational training where we learn technical education and training in various trades such as mechanical, electrical, electronics, computer, and IT, among others which are short term courses.
ITI institutes are usually run by the government as well as private and provide technical training to students who wish to pursue a career in a specific trade or industry. The curriculum and syllabus for ITI are designed and approved by the National Council for Vocational Training (NCVT) and the State Council for Vocational Training (SCVT).
ITI institutes offer various courses, including short-term and long-term courses, to students who have completed their secondary education. The courses are designed to provide hands-on training and practical skills that are essential for a career in a specific trade or industry. After completing an ITI course, students can either seek jobs or they can continue further education. Many ITI graduates go on to work in the private sector or government sector, while others start their own businesses.
In India, ITI are governed by the Ministry of Skill Development and Entrepreneurship, and the curriculum and syllabus for ITI are designed and approved NCVT and SCVT. The NCVT conducts All India Trade Tests (AITT) for ITI students to assess their skills and provide them with a certificate of proficiency.
ITI are an important part of the vocational education system in India and play a very important role in helping students gain the skills and knowledge they need to succeed in their chosen field. They are also an important source of skilled workers for the country's growing industries and economy.
Scope of Jobs after ITI In India in 2023
In India major amount of aspirants who belong to rural and semi urban areas who have low budget for higher education (in some cases) they prefer for ITI after completing there High School or Intermediate because here in India ITI Jobs are soo demanding in the private sector because companies get the skilled worker in low cost and Government also run campaigns of skill India so getting ITI Jobs in India. Aspirants who hold ITI certificates in relevant trades will get many opportunities for ITI Jobs in India, Apprentice, and other many Govt Vacancies.
Best Trades for ITI Jobs in 2023
In our early stages many of us making a mistake to choose right career option because we don't know what going around us after completing our education we realize if we choose this or that then we get a better job but that time we were late, we did some research to choosing right ITI Trade.
As per our research, we found some best high-demand trades in ITI (Industrial Training Institute) program, This article will really help those candidates who want to go with the market trend. you may be wondering which trades are the best to pursue. The answer to this question depends on your interests, skills, and career goals, but we've compiled a list of some of the top ITI trades that can provide you with fulfilling and well-paying jobs.
Electrician: Electricians are in high demand and future-proof trade and are responsible for installing, maintaining, and repairing electrical systems. With the growing need for renewable energy sources and the development of smart cities, the demand for electricians is increase day by day because of our acceptance of new technologies .
Fitter: Fitters are skilled workers who are responsible for installing, maintaining, and repairing machinery and equipment all industries have fitters for work. With the growth of the manufacturing and construction industries, as we see the demand for fitters is also on the everyday.
Welder: Welders are skilled workers who use heat to join metal parts together. With the growth of the construction and manufacturing industries, everywhere needs of welders is High.
Mechanic: Mechanics are responsible for maintaining and repairing vehicles and machinery. As we see around us a growing number of vehicles very rapidly on the road and the increasing complexity of machinery, we will always need mechanics.
Plumber: Plumbers are responsible for installing, maintaining, and repairing plumbing systems. With the growing population and the need for clean water and sanitation system, plumbers' needs will forever.
Note: Candidates can choose any trade which they want we didn't force to choose above mentioned trade we just published for knowledge as per our research.
On this page we post various type of ITI Jobs in different sectors and candidates get latest updates about ITI Job on this page.There are many jobs in government sector and private sector but getting job in govt sector is not easy now days because of huge competition.Now days private companies also give good salary to ITI holders if they have good skill but everyone prefer for govt job for security.
There are a many types of ITI jobs available, below we listed some most popular ITI trades Jobs:
ITI Electrician Jobs: Electricians are trained to install, maintain, and repair electrical systems and equipment. This trade is in high demand as electrical systems are used in almost everyhome, buildings and industry.
ITI Fitter Jobs: Fitters are commonly known for work with machinery and equipment, and they are responsible for installing, maintaining, and repairing them where they also make and assemble parts of the machines as per requirements.
ITI Welder Jobs: Welders join metal parts together using heat and pressure, welding work held in a variety of industries, including construction, manufacturing, and shipbuilding.
ITI Mechanic Jobs: Mechanics repair and maintain vehicles and other machinery such as engines, transmissions, electrical systems, and other components of vehicles and their equipment.
ITI Plumber Jobs: Plumbers install and maintain plumbing systems in buildings and homes, where they work with pipes, fittings, valves, and other plumbing components.
ITI Turner Jobs: Turner operate lathe machines, CNC machine and other automated machines to shape and form metal and other materials and manufacture a perfect part which is used in a variety of industries, including manufacturing and construction.
ITI Carpenter Jobs: Carpenters use wood and other materials to construct and repair buildings, furniture, and other structures, they also measure and cut materials, and use a variety of tools to shape and join pieces and show amazing craftwork.
ITI Draughtsman Jobs: Draughtsman work with technical drawings, blueprints, and schematics to design and create plans for buildings and other structures. They also work with engineers and architects to ensure that designs are accurate and feasible.
Above given ITI Jobs are some popular jobs. Other popular trades include machinist, painter, and sheet metal worker. In order to be also eligible for ITI jobs, to getting most of Job candidates must pass 10th standard and have a minimum age limit of 14 years old. The duration of the ITI course varies from trade to trade but it ranges between one to two years.
Getting job after ITI in government sectors is one of the challenging task coz lots of applicants. There are many types of ITI govt jobs available, ranging from technical positions such as electrician, fitter, and machinist, to administrative roles like stenographer and clerk as well as operator. The qualifications and requirements for each ITI govt job will vary depending on the specific trade and position.
One of the main benefits of ITI govt jobs is the stability and security they offer. Government jobs often come with good salaries, benefits, and job security, making them a popular choice among ITI pass-out candidates and others candidates also. Additionally, many ITI govt jobs offer opportunities for advancement and career growth in future.
To getting ITI government jobs, candidates must need to qualify an exam and meet certain educational and experience requirements. For example, some positions may require a certain level of ITI training, while others may require additional education or work experience.
To find ITI govt jobs, candidates can check job listings on JobsITI.com on daily basis.Here we research and publish latest government job recruitment such as Indian Railways, Indian Navy, Tradesman, Tradesmate, SAIL, BHEL, UPPCL, Powergrid, and many other ITI Govt Jobs.
Private jobs play very important role across all over the world because of private sector many people get employment and live their life.One of the main benefits of getting a ITI private job is the potential for higher salaries and bonuses.Many private companies often have more flexibility in terms of compensation and benefits packages, which can lead to more opportunities for future and financial stability.
Another advantage of having ITI private job is we being more productive and creative. Private companies are also offer extra circular activity and  make decisions quickly, which can lead to a more dynamic and exciting work environment. Additionally, private companies may offer more flexible schedules and remote working options, which can be beneficial for employees with busy lifestyles or family obligations.
However, it is important to note that private jobs also come with their own set of challenges. For example, private companies may be more focused on achieving financial goals and may not offer the same level of job security as government or public sector jobs. Additionally, private companies may be more focused on cutting costs and may not offer the same level of benefits or training opportunities as larger organizations.
On this page we post various job recruitments in private sector which provide exiting salary and many other benefits some popular companies in private sector are Maruti Suzuki, Tata Motors, Suzuki, Hero MotoCorp, Jio, Mahindra, Honda, JBM, and many other companies which provide maintenance,production, machine operator and many other various category of work.
Jobs ITI Campus Placement 2023
For aspirants who have trouble, getting a job after ITI here we make things easy for them here on Jobs ITI we post the latest ITI Campus Placement notification in various cities. Many private companies drive Campus Placement for ITI Pass out candidates on many location almost everyday but many aspirants miss that opportunities of Jobs because they don't the information that coz we  make things simple for candidates who looking for the ITI Campus Placement Jobs , Aspirants will get all details here about ITI Campus Placement Jobs  like eligibility details, age limit, salary, job position, campus venue and date, so this all information make easy for candidates to  get there right job.
On Jobs ITI we post jobs notification after research, to making things easier to getting jobs for ITI, 10th and 12th pass candidates who want to get Job. Now days many fraudster in market they ask money. We not post that kind of jobs. Always be aware from fraudsters Never pay money for any job. Here we always post job on www.jobiti.com after our research we request to candidates they always verify from own also before apply any where.
Latest ITI Govt Jobs 2023
Candidates can check here Latest ITI Govt Jobs in government Boards like SSC, and other Private Organization  such as Railways, NTPC, ONGC, IOCL, NMDC, Power grid,  State wise PCL's(Power Corporation Limited) , Delhi Metro and other State metro services Etc. As we know that ITI Govt Job in government organization  , They release notification for the latest ITI Jobs vacancies for as ITI Apprenticeship Training, Job Training  ITI,  Job as Operator, as Technician Etc.
 In relevant trades such as ITI Electrician Job Government , Fitter, Welder, Machinist, Diesel  Mechanic etc. Candidates who looking for the Govt latest ITI Jobs  they can go for it  from this website Jobsiti.com. Candidate's  can also get important notification and all relevant  Government  Job 2022 that published.
As we know that Indian Railway  is biggest job provider organization in India because of Railway many people get employment. Since pandemic ( Covid 19) railway delayed in new job vacancies like these lots of other organization also face this serious issue .Now we come to the point ,what kind of
ITI jobs
we get after in railway? we can get technical work and maintenance work as well as Loco Pilot also many candidates get
ITI jobs in railway
workshops also according to there trades. After experience while work we get promoted to also and get salary increment.
In ITI, Electrician is one of the good trade. Here lots of job for ITI electrician in government and private sector. In govt sector jobs for ITI electrician  are as Technician, Technical Assistant, Loco Pilot, Radio operator, Radio Mechanic, and many other jobs in Navratna companies for ITI electrician it is also best trades for government jobs electrician have high chances to get job in government as well as private sector in private sector job for ITI electricians are in Maintenance, Tool Room, Machine Operator, Electrician etc. 
After having some experience in ITI Electrician trade people get more opportunities for the job of electrician in India and Gulf countries also. Electrician Salary are also high then other trades.
ITI Fitter trades candidates  having great opportunities in private sector. ITI Fitter Jobs are Pipe fitting, Machine Maintenance, tool making, Die Making etc. In India average salary of ITI Fitter is more then ₹3 lakh per annum, ITI Fitter is also one of the most demanding trade in gulf country for ITI Fitter Jobs in gulf country in many construction work, or any industry establishment, in ship building etc. with good salary package. average salary of job of ITI fitter in gulf country is  more then ₹15 lakh per annum.
 Here on Jobs ITI we also post latest recruitment for ITI Fitter and gulf vaccines for ITI  Fitter. Candidates can check regularly Jobs ITI for latest job and don't miss opportunity
The salary for ITI jobs  in India is different which is depending on the industry and specific job role. However, on average salary in ITI jobs range of around Rs. 8,000 to Rs. 15,000 per month. As an employee gains more experience and skills, their salary can increase to anywhere from Rs. 20,000 to Rs. 30,000 per month.
Some common ITI job roles include machinist, electrician, welder, and fitter. These jobs offers give opportunity for employees to gain valuable technical skills and experience, and can lead to higher-paying positions in the future.
In addition to a salary, many ITI jobs also offer benefits such as health insurance and retirement plans. These benefits can add extra value to an ITI job and help employees to build a secure future for themselves and their families.
Here's a overview of ITI Jobs Salary in different sector.
ITI Apprentice Salary

 – ₹6,000/- Per Month to ₹11,000/-Per Month.

ITI Job Salary in Private Sector

 – ₹8,000 to ₹35,000/- Per Month.

ITI Job Salary in Government Sector

 – ₹18,000/- Per Month to ₹60,000/- Per Month
Latest ITI Govt Jobs Recruitment Notification 2023
Here we get all the latest job recruitment Notifications form Jobs ITI about Government jobs on ITI as well as Private Sector jobs. Candidates will get the most recent Jobs Alert via this site. Here we update notifications about India ITI Jobs apprenticeships and other government recruitment in Railway, NMDC, Power grid, Indian Oil, Oil and Natural Gas Corporation(ONGC), Coal India, Navy Tradesman, etc,  iti govt jobs recruitments. In the private sector, we get many jobs as operators after ITI pass-out in companies like Tata motors, Suzuki Motors, Motherson, Heromotocrop Honda Cars, etc. We publish ITI Jobs requirements of these companies.
Exams and Result of latest ITI Govt Jobs 2023
Here on jobsiti.com is the best place place where we get latest Jobs, ITI Jobs and we can check the Ongoing iti government jobs, exams, admit cards 2022 , and other private ltd Jobs ITI.
Q. How do I get latest 
ITI Jobs
in 2023 Government Sector?
Ans- In today's date, everyone wants to do a job in the sarkarinaukri Government sector after ITI or graduated that's why too much competition in govt sector it's hard to get a job but not impossible.  Here in this website Jobs ITI we publish the newest, most recently released job that makes it easy to find out. Candidates who looking for a job after iti in govt sector. In Indian railway, huge vacancies for iti holders and other many government organizations like Defense, Aeronautics Department(HAL), BHEL, IOCL, ONGC, etc release job recruitment for ITI holders for grab the opportunity we need to check Jobsiti.com daily.
Q. How any ITI candidates get a job in Company after complete their study ?
Ans. This is the important question to getting a job after completing ITI in any private company or government we need to wait for sarkari naukari recruitment and check their official advertisement of running interviews of that company or organization. Its hard to find so we make this easy for you check this website Jobs iti on regular basis here we publish most resent newly released latest ITI job. Candidates  can easily apply online for jobs and they can check all relevant details .They can also check upcoming campus selection and ongoing walk-in Interviews for Iti pass out and ITI holders.
Q. What types of information did we get from
jobsiti.com
?
Ans. Applicants will get all related information to ITI Government Job, 10th Pass Job, Apprenticeship, 12th Pass Job, Campus Selection, Gulf Job, and walk-in Interview, and Other Govt jobs. 
Q. Which organization provides
ITI Jobs Vacancy 2023
?
Ans. This is the big question there are many companies private and private ltd and other different government organizations there we can apply online or we can join via campus selection or walk-in interview. Many Job Vacancy in Government organizations like Indian railways, ECIL, HAL, UPPCL, and other state power boards and state Metro, Indian Navy  Tradesman are examples in Govt sector iti jobs. As we can also see like that in Private Sector Jobs after ITI there are lots of companies like Suzuki Motors, Maruti Suzuki, Tata Motors, Honda, Honda Cars, TVS, and Other electronic sectors like Havels, Samsung electronics, etc. Companies provide place after iti.
Q. Types of job on
Trades after ITI
?                               
Ans. We all know there are many trades in ITI and there are many job categories. Some major trades of ITI are Electrician, Fitter and Welder these trades have lots of candidates and other trades like Machinist, Diesel mechanic, Diesel Engine, Computer Operator, COPA and other Many ITI Trades. The type of Job depends according to trade and company or organization for we work usually ITI holder candidates get job In Maintenance, Or as Operator, welder, electrician or crane operator or any machine operator. 
Q. What qualification for
ITI Govt Job
2023?
Ans. Minimum 10th Pass and ITI Pass with NCVT/SCVT  in relevant trades.
Q.Is
jobsiti.com
will publish all latest
ITI Pass out Govt Jobs
and Other Private Jobs?
Ans. Yes Jobs ITI will publish all latest ITI pass govt jobs and all private and limited companies job and other campus selections you must need to check this website on a regular basis
Q. 
ITI Government Job
Salary in 2023?
Ans. There are many job posts after  ITI in the government sector they provide different salaries Rs18000/ to 38000/per month.
Q. Which trade is good for get
government Job after ITI
?
Ans. All  trade are good for to get govt jobs all trades have scope but few trades have higher iti jobs vacancy like Electrician, Fitter, Welder these are the common trade they always have high vacancies to grab any job soon check latest iti job recruitment daily.
Q. What is the best way to get government job for ITI holders?
Ans. Many government organizations publish job recruitment notification we need to updated with that and keep our study continues for govt job exams.
Q. Which course is better for Government Jobs ITI or Diploma?
Ans. Both courses are the best on their place but for jobs I can say ITI is good coz lots of vacancies came for ITI holder as comparison to Diploma Jobs but if u think about long term i mean promotion in jobs diploma is good. Because in Jobs on ITI trades very low chances to get promoted on higher post but if we have Diploma holder get promoted soon and get high salary increment as compared to ITI holder.